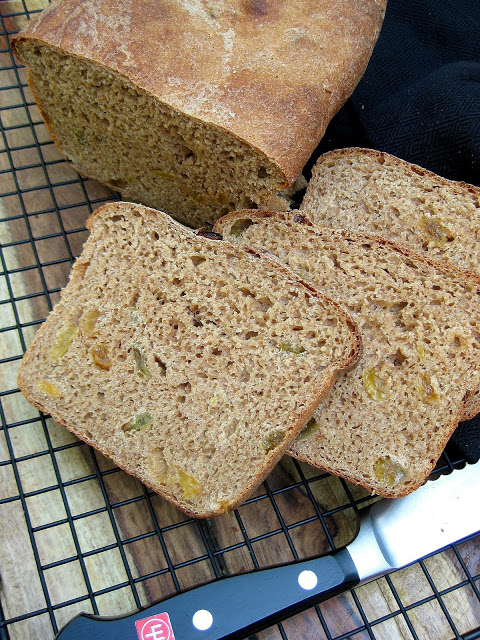 I've always assumed that someday the nonstop cooking and photographing and posting would get tiresome and I would eventually burn out. I surprised myself and made it through countless holidays and vacations, nursing school, and my first job- almost three uninterrupted years! But recently I've reached that point where I need a break. Not that I'll ever stop loving food. It's just that lately, keeping up with myself around here has become less fun and more of a burden. And that's not why I cook or blog. So I'm going to slow down. By no means am I stopping, I'll just be posting a lot less often.
There are several factors playing into this decision. We haven't been home as much over the last month or two- with trips and family visits and Dustin away on dental rotations. I have a hard time finding the motivation to cook a gourmet meal for one. Also, lately I'm more inclined to re-make old recipes. (I have well over 500 of them, many of which I haven't made again since they were first posted. And I miss them.) But like I said, I'm not done. I'm sure a new recipe or two will sneak its way onto our menu that I'll be dying to share. (And will I could I ever stop baking? Never.)
And I think what put me over the edge is that this last week I've been sick. I've had a flurry of flu-like symptoms (sore throat, fever, headaches, chills- thankfully, no vomiting…) that keep coming back. I thought September was too early for the flu, but something is making me miserable. Needless to say, food is the last thing on my mind right now. I did manage to make this loaf of cinnamon raisin bread before my sickness set in. Cinnamon is a popular ingredient around here. Like the snickerdoodles, the smell of this bread baking will make your tummy smile. (p.s. I used golden raisins since that's all I had left- that's why they look greenish/yellow.)
4/3/09: Cinnamon swirls and flecks of sun-dried raisins fill this honey whole wheat loaf with an earthy sweetness. Baking with whole wheat has given me trouble in the past. (A lot more trouble before I discovered white whole wheat.) But following this recipe to a T produced a whole wheat loaf to be proud of. Not your typical sandwich bread, but perfect toasted for breakfast or snacking or devoured right out of the oven. Try not to eat the whole loaf at once.
Whole Wheat Cinnamon Raisin Bread
INGREDIENTS
1 Tbsp. active dry yeast
1/4 cup warm water (100-110 F)
1 1/4 cups buttermilk, room temperature or a bit warmer
1/4 cup honey
2 tsp. salt
2 tsp. cinnamon
1 cup whole wheat flour
2 – 2 1/2 cups white whole wheat flour
2/3 cups raisins
DIRECTIONS
1. In a large bowl, combine yeast and warm water. Let stand for 5-10 minutes until foamy.
2. Mix in buttermilk, honey, salt, cinnamon, raisins and 1 cup whole wheat flour. Stir well. Gradually mix in white whole wheat flour, stirring until dough pulls away from the sides of the bowl. Turn out onto a lightly floured surface, adding a bit more flour as you go to keep it from sticking, and knead until smooth and elastic, about 5-7 minutes (it won't get quite as smooth as breads made with other flours, but it will still be a bit stretchy).
3. Place in a lightly greased bowl and cover with plastic wrap. Let stand for 1 1/2 – 2 hours, until doubled in size.
4. Turn bread out onto a lightly floured surface and gently deflate. Shape into a rectangle, then form into a log by folding the short ends into the center, then pulling the long ends up and pinching them together. Place dough seam-side down into a greased loaf pan. Let rise, covered, for 45-60 minutes.
5. Preheat oven to 375 F. Bake for 30-35 minutes until the loaf is browned on top and sounds hollow when tapped. Remove from pan and cool completely on a wire rack before slicing.
Makes 1 loaf.
(Adapted from Baking Bites)