Since I don't anticipate having a new recipe to share with you before Thanksgiving, I thought I'd put together a list of my favorite recipes that I would include in a Thanksgiving Feast.
(Luckily, my mom is doing the cooking this year and I'm sure I'll be by her side when it comes time to make the pies. The only thing I've been able to stomach cooking so far is sweets! And I've been dreaming of pumpkin pie…)
Main Dish: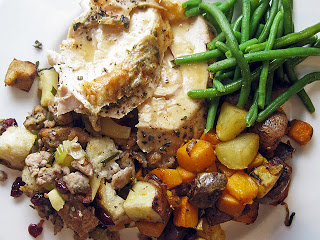 Herb Roasted Turkey with Gravy
Spice Rubbed Roast Turkey Breast

On the Side: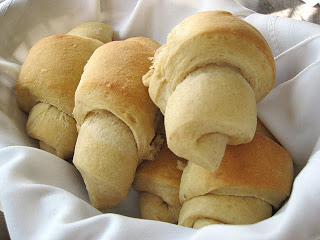 Sausage, Apple, and Cranberry Stuffing
Spinach Salad with Butternut Squash and Sherry Maple Walnut Vinaigrette
Spinach Pear and Hazelnut Salad with White Balsamic Vinaigrette
Dessert: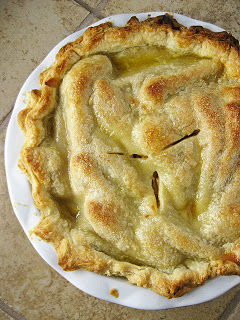 Apple, Pear, and Cranberry Crisp
Spice Cake with Caramel Cream Cheese Frosting


With Leftovers: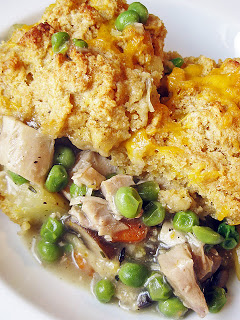 Turkey Pot Pie with Cheddar Biscuit Crust
Turkey Brie and Cranberry Panini
Happy Thanksgiving!