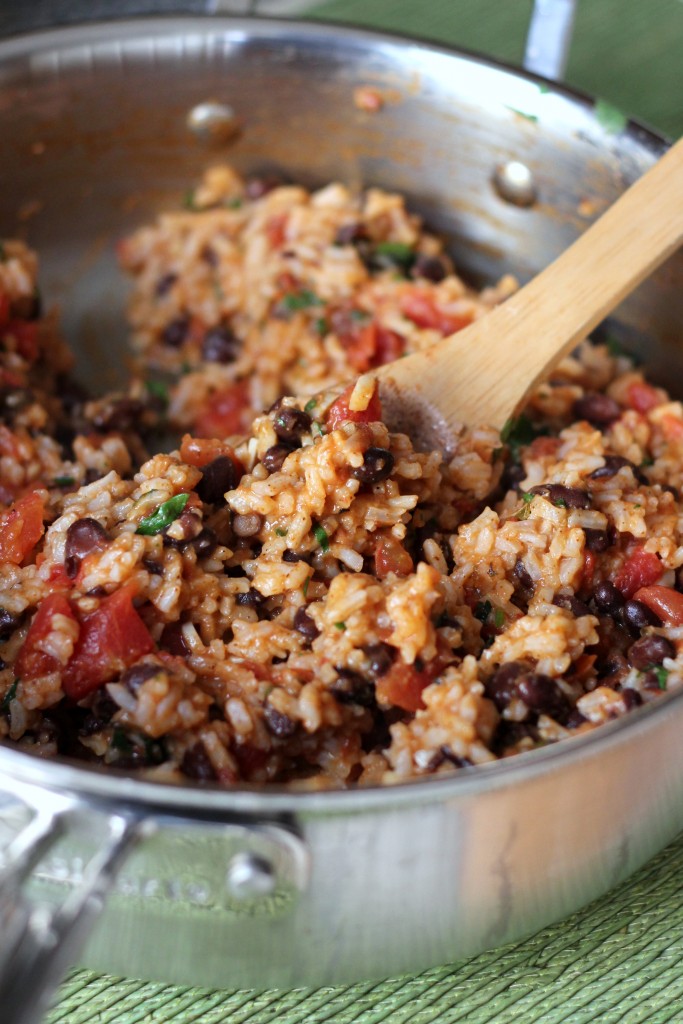 Today is Clara's 2nd birthday! I know it's her day, but I feel a big sense of accomplishment myself. I've been a mama for 2 whole years. My baby is practically grown, my job is almost done, right?! Hah.
Dustin is in Colorado interviewing with two more dentists and missed her big day. So we're saving most of the celebrating for this weekend. But I did serve her pizza- which I made– followed by frozen custard- which I bought– for dinner tonight and mid-meal she declared, "pizza and ice cream are my favorites!". And she requested I re-sing her the birthday song about five times before bed. So a birthday success, I'd say.
Because it's almost Cinco de Mayo and we sure love Mexican food around here, we're having a fiesta for her on Saturday. Every party I plan revolves around the food. Decorations, games, etc. are all an afterthought. So I've been working on her party menu for some time and tested a few new dishes that didn't make the menu, but are definitely worth repeating. This is one of them. It's traditional Mexican/Spanish rice kicked up a notch. The rice is cooked beforehand and then simmered for a short time with tomatoes, garlic, black beans, cumin, and chili powder and finished with fresh herbs. You can add a jalapeno and made it as spicy as you wish. This Mexican rice is vibrant and fresh. Serve it with enchiladas or stuff it in a burrito or top it with grilled chicken or fish and devour a bowlful.
Mexican Tomato Rice and Beans
INGREDIENTS
1 cup uncooked medium grain white or brown rice
14.5 oz can diced tomatoes
2 Tbsp. extra virgin olive oil
6 cloves garlic, minced
1 medium jalapeno, ribs and seeds removed (or not if you like it extra spicy) and minced (optional)
15 oz. can black beans, drained and rinsed
1 1/2 tsp. kosher salt
2 tsp. ground cumin
1 tsp. chili powder
1/4 cup fresh oregano, chopped (or 1 tsp. dried)
1/4 cup fresh cilantro, chopped
DIRECTIONS
1. In a medium saucepan, combine the rice with 2 cups cold water. Bring to a boil over medium-high heat, cover, reduce the heat to low, and cook for 20 min (if you are using brown rice increase the cooking time according to the package directions). Remove from the heat and let the pan stand, covered, for another 5 min.
2. While the rice steams, set a fine sieve in a bowl and drain the can of tomatoes. Pour the tomato juices into a 1-cup liquid measure. Add enough water to the tomato juices to equal 1 cup.
3. Heat a large skillet over medium-high heat. Pour in the oil and stir-fry the garlic and jalapeño until the garlic browns and the jalapeño smells pungent, about 1 minute. Add the black beans, salt, cumin, and chili powder; stir two to three times to incorporate the mixture and cook the spices, about 30 seconds. Stir in the tomato juice and water mixture and bring to a boil. Adjust the heat to maintain a gentle boil and cook, stirring occasionally, until the beans absorb much of the liquid, 5-7 minutes. Add the tomatoes, oregano, cilantro, and cooked rice and cook, stirring occasionally, until the rice is warm, 1 to 2 minutes. Serve immediately.
Serves 6-8.
(Adapted from Fine Cooking)