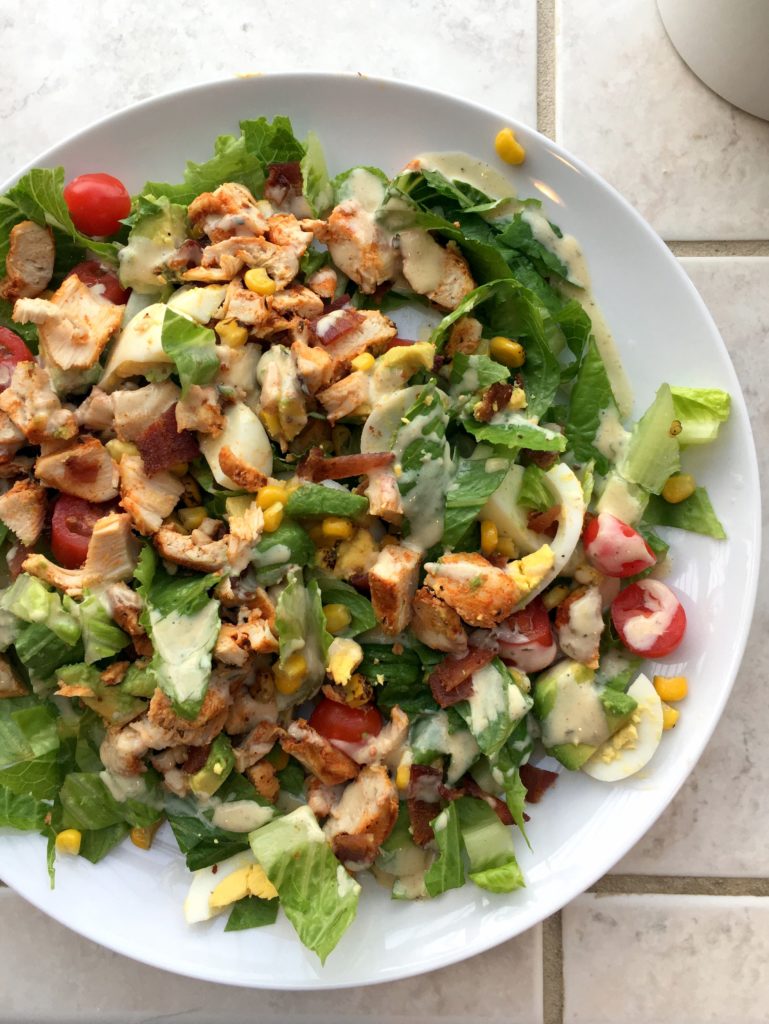 It's only been almost 2 years since I posted. All I can say is that food and babies don't mix for me. My last post corresponds perfectly with when I found out I was pregnant with baby #2 and then the sick set in. The second time around was worse than the first for me- I had some degree of aversion to food most of my pregnancy. And it turns out having 2 kids is slightly more chaotic (and sleepless) than one, so it has taken a long time for me to find the time/energy/etc. to get back here. But it doesn't mean I haven't been cooking. The minute I give birth my appetite comes back and then it quadruples with the nonstop nursing. So lots of cooking and eating going on this past year. I have more than fifty drafts of recipes I want to share (many I've made repeatedly and have become quick-healthy-kid-approved favorites)!
My goal is to post a recipe once a week. Bonus if I can pull out my real camera and take a photo to go with it. My phone might have to do occasionally. I can count on one hand the number of time I've used my DSLR in the last year-ish: Gwen's birth, Christmas morning, and Gwen's first birthday. (She turned 1 on March 1st so no excuses now that I technically no longer have a baby!) Besides adding another girl to our family, last year we moved from Colorado to the Seattle area. And I absolutely love it here! The winters are milder, the summers are glorious, the Pacific Northwest is stunning, and I can't get enough of this city. Dustin started working with a new pediatric dental practice (a job that may become permanent- we are yet to see), we took our first trip to Europe (babymoon!), and took our first international trip as a family (Costa Rica!).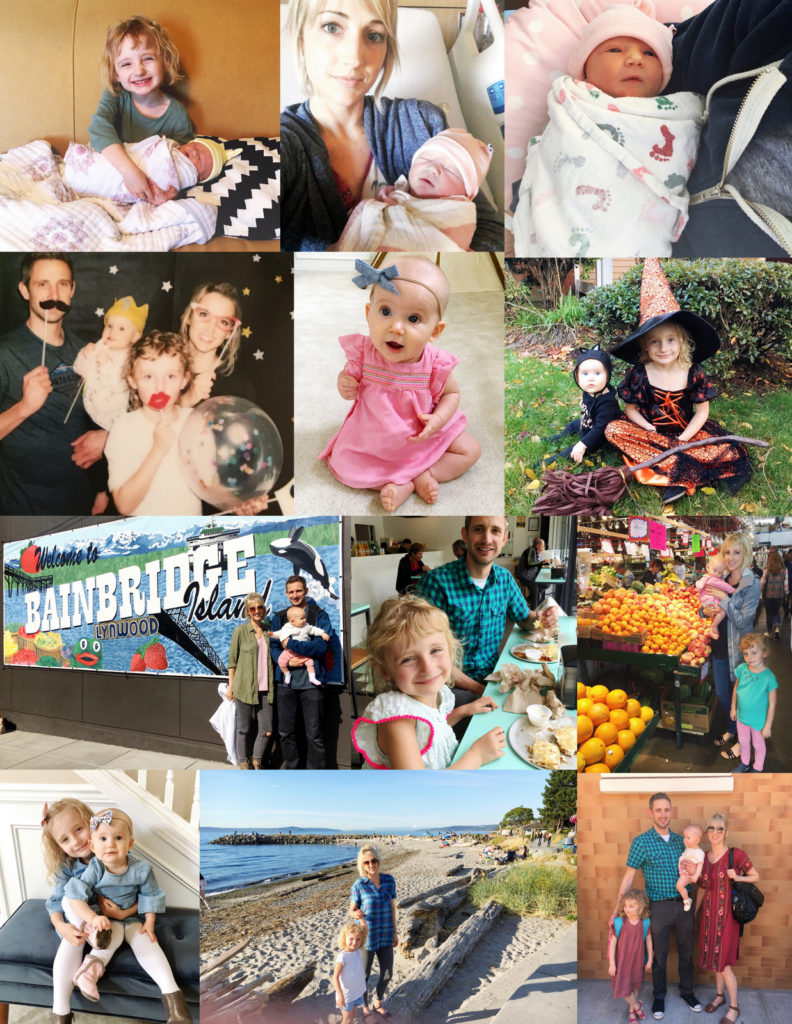 Now that we're somewhat caught up, let's talk about this recipe. My post-pregnancy self craves salads and protein (and I've lost much of my sweet tooth which is slightly sad, but mostly great for my health). So we eat a lot of greens and meat. This salad packs in a lot of protein with grilled spiced chicken breast, bacon, and hard-boiled eggs. And I even snuck some Greek yogurt into the dressing. I included the changes I made next to the original recipe. I chose to grill the chicken because my indoor grill pan is my best friend, but come summer I'll definitely be repeating it on the outdoor grill. My girls devoured theirs and my husband didn't complain that he was eating salad for dinner so that's saying something!
Grilled Chicken Cobb Salad with Honey Mustard Ranch
INGREDIENTS
Grilled Chicken:
1 Tbsp. olive oil
1 1/2 tsp. paprika (I used smoked paprika)
1 tsp. kosher salt
3/4 tsp. ground cumin
1/4 tsp. thyme leaves
1/4 tsp. freshly ground black pepper
1/4 tsp. cayenne pepper (I just added a pinch)
2 boneless, skinless chicken breasts (I used 18 oz.)
Honey Mustard Ranch Dressing:
1/2 cup mayonnaise (I used half mayo and half low fat plain Greek yogurt)
1/4 cup buttermilk
2 Tbsp. Dijon mustard
2 Tbsp. honey
1/2 tsp. dried oregano
1/2 tsp. garlic powder
1/4 tsp. onion powder
1/4 tsp. paprika
pinch of cayenne pepper
3/4 tsp. kosher salt (I only used 1/2 tsp. and think it could be reduced further)
1/2 tsp. freshly ground black pepper
1 (15-ounce) can corn kernels, drained and patted dry (I used Trader Joe's frozen roasted corn)
1 head iceberg lettuce, chopped (I used romaine lettuce)
1 cup cherry tomatoes, halved
1 large avocado, cubed
10 slices bacon, cooked and crumbled (I only used six)
4 hard-boiled eggs, chopped
DIRECTIONS
Cook the chicken and the corn:
1. Preheat the oven to 350 degrees. Line a baking sheet with foil and lightly coat with oil. (I grilled my chicken on an indoor grill pan headed to medium-high.)
2. In a small bowl, combine 1 tablespoon oil, paprika, salt, cumin, thyme, black pepper, and cayenne. Rub the mixture all over the chicken. Place the chicken on the baking sheet and bake until cooked through but still juicy, 15 to 20 minutes (or grill). Transfer the chicken to a plate and when cool enough to handle, cut into small bite-size pieces.
3. Meanwhile, arrange the corn on the same baking sheet. Crank up the heat to broil and broil the corn until just slightly charred, 5 to 6 minutes. Remove from the oven and cool. (I roasted my corn in a skillet over medium-high heat for about 5 minutes.)
Make the dressing:
4. In a small bowl, stir together the mayo, buttermilk, mustard, honey, oregano, garlic powder, onion powder, paprika, cayenne, salt, and black pepper. Refrigerate until ready to use.
Assemble the salad:
5. Arrange the lettuce on a serving platter or in a big salad bowl. Top with the tomatoes, avocado, bacon, roasted corn, eggs, and chicken. If you're like me, line them up in the most OCD way possible and get really annoyed when the lines aren't perfectly straight. Drizzle the dressing to taste over the salad, and toss if you want to ruin all those pretty lines. Serve immediately. Any leftover dressing keeps in the fridge for a week or so.
Serves approx. 4.
(Adapted from Cravings)
*post contains affiliate links