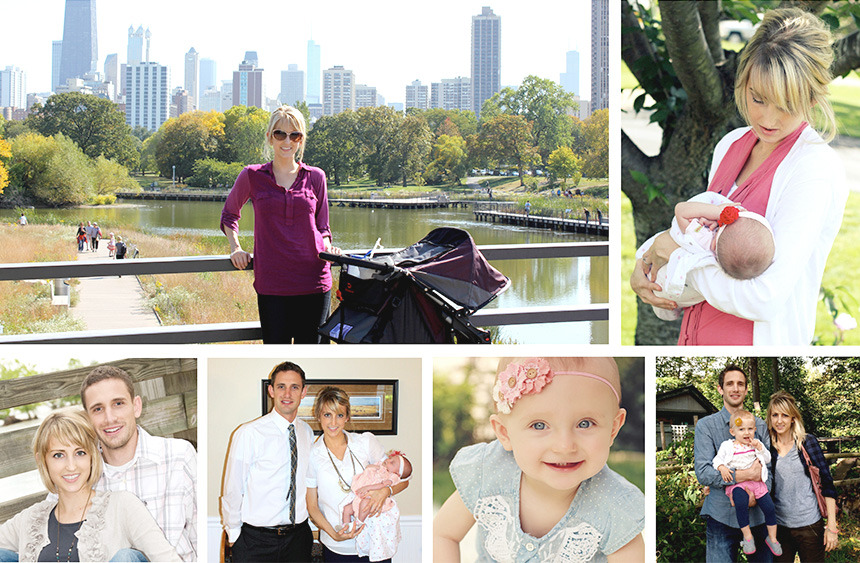 A Hint of Honey is my recipe journal, a personal account of my culinary adventures. It is my way of compiling recipes and documenting my hours spent in the kitchen. I am an untrained "chef", but have a sincere interest in food and a love for cooking, baking, and creating all things delicious! I am an RN with degrees in exercise science and nursing and a passion for health and fitness. Currently I'm home with our one-year-old daughter, Clara, now sharing with her my love of healthy cooking and eating.
Most of these recipes are not my own. They are either passed on from family members and friends or adapted from various sources. My most common inspirations include cookbooks, magazines, other food blogs, my friends, and my mother. I will do my best to cite the source of each recipe. Keep in mind that I have at least slightly altered most of the original recipes according to my preferences and taste.
It is my goal to use freshest and most natural ingredients possible. I try to avoid all forms of processed foods and prefer to buy local and in season. I primarily use organic and all-natural foods. The benefits they provide to your body and the environment are worth the extra cost.
My hope is that you'll find recipes to treasure and be inspired to cook real food, more frequently, and love it!
XO, Jessie