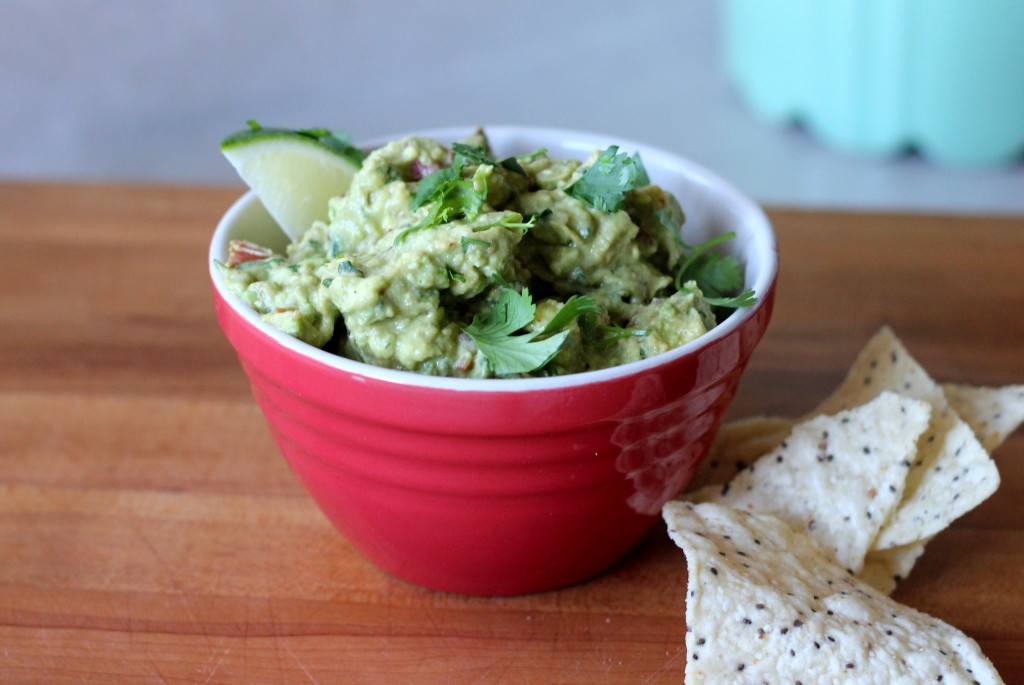 Chipotle as in the smoked jalapeno pepper, not the restaurant. (Just to be clear.) We eat lots and lots of guacamole. Most often I mash a ripe avocado with some red salsa and voila! guacamole. But this is my new favorite recipe for when I want to put forth more effort. Originally I added an ear of fresh corn but didn't love it. (More of a personal preference. If you love sweet corn, you might prefer it.) I did love the chipotle flavor so on my second attempt I used a red onion instead for crunch and thought it was perfect.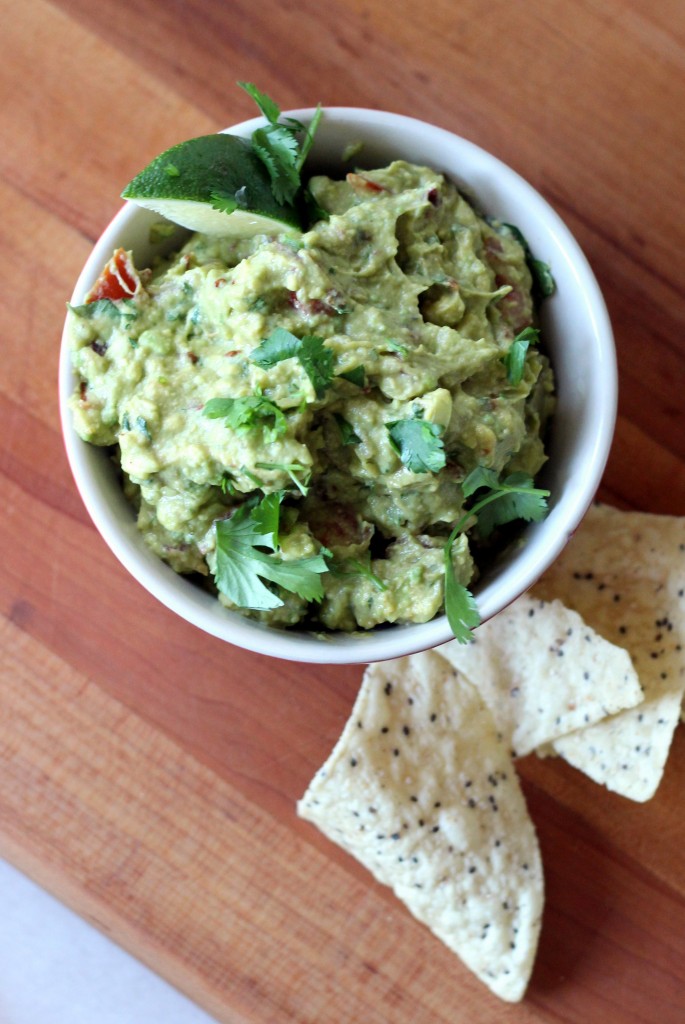 Chipotle Guacamole
INGREDIENTS
2 large ripe avocados, halved, pitted and peeled
1 Tbsp. fresh lime juice
1 plum tomato, seeded and diced
1 small clove garlic, minced
2 Tbsp. chopped fresh cilantro
3-4 Tbsp. chopped red onion
1 canned chipotle chile*, finely chopped (I used a medium chipotle for mild spice, feel free to add more)
1 Tbsp. sour cream
salt and freshly ground black pepper, to taste
optional add-in: 1 ear fresh corn
DIRECTIONS
1. Mash avocados with lime juice in medium bowl. Stir in tomato, garlic, cilantro, and onions. Combine chipotle and sour cream in small bowl; whisk to blend. Stir cream mixture into avocado mixture. Season with salt and pepper. Do ahead: Can be made 4 hours ahead. Place plastic wrap directly onto surface of guacamole and refrigerate. Bring to room temperature before serving.
*Chipotle chiles are dried, smoked jalapeños canned in adobo sauce. They are available at some supermarkets, at specialty foods stores, and at Latin markets. Leftovers can be frozen for a long time.
(Adapted from Bon Appetit)