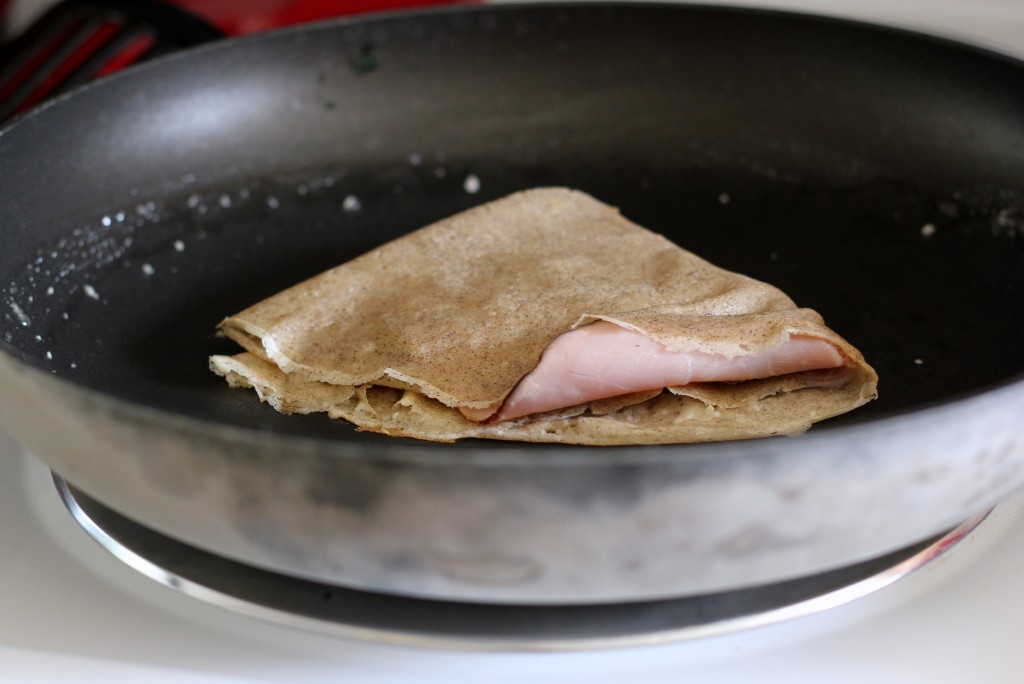 The thing I miss most about Chicago (besides the friends we left behind) is the food. So much amazing food in that city. At least once every week during the spring and summer Clara and I frequented one of the farmers markets (Lincoln Square and Lincoln Park were our favorites)- for fresh fruit and veggies, flowers, and bread. And to visit our favorite crepe stand. Two cute Frenchman ran a crepe truck and made the most incredible sweet and savory crepes. Dessert (or breakfast, occasionally!) crepes with blueberries and fresh cream and honey and buckwheat crepes with ham and cheese (our go-to), or pesto with cheese and ham or turkey, even goat cheese and honey. We'd share a massive hot crepe in the park with a side of just-picked cherry tomatoes and berries before heading home with the rest of our edible treasures.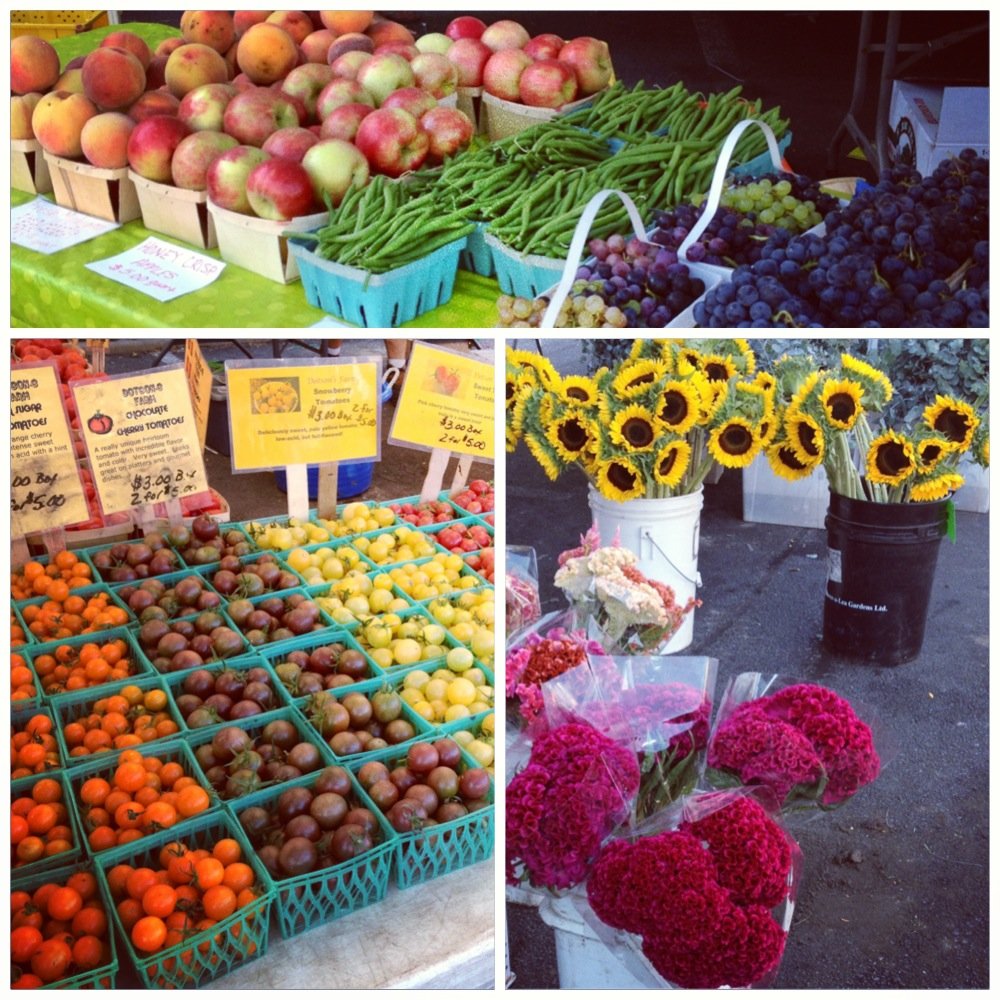 Lincoln Square farmer's market
I didn't expect this recipe to be nearly as delicious or authentic as those perfect Chicago street crepes. But it is! And it's simple and can be made 100% buckwheat/whole wheat if you wish. We love them just about any way, but highly recommend ham + freshly grated REAL Parmesan for your first experience. Which is what we had for lunch today (and several times last week) followed by a warm peanut butter + banana + honey crepe for dessert!
Buckwheat Crepes
INGREDIENTS
3 large eggs
1/2 cup buckwheat flour
3/4 cup all-purpose flour (I use 1/2 cup white whole wheat + 1/4 cup all-purpose
1 cup whole milk
1 cup water
1 1/2 Tbsp. sugar
1/4 tsp. salt
3 Tbsp. unsalted butter, melted
fillings:
thinly sliced ham + freshly grated Parmesan + freshly ground black pepper (I've also added spinach)
basil pesto + mozzarella
peanut butter + sliced banana + honey
almond butter + sliced strawberries + honey
yogurt + fruit + honey
DIRECTIONS
1. In a medium bowl, lightly whisk the eggs. Add the remaining ingredients and blend until smooth (using a blender, food processor, immersion blender, or whisk). Cover bowl and chill for several hours or overnight. (You can get away with cooking them immediately, but they'll have a better texture if refrigerated first.)
2. Set the batter out to come to room temperature for an hour before cooking (I usually forget this step and they turn out fine). Preheat a large skillet over medium-heat. Add a small pat of butter and quickly spread the butter around the pan. Add 1/4 cup (for small crepes) -1/3 cup (for large crepes) of batter and tilt the pan so that the batter spreads into a circle. Cook for about a minute, until bubbling and golden on the bottom, then flip (I loosen the edges with a spatula and then slide it under the middle and flip very carefully) and cook on the second side until golden brown.
3. To make a ham and cheese crepe: Immediately after flipping, sprinkle with Parmesan and place a single layer of ham on top. Sprinkle with freshly ground black pepper. Fold the crepe over twice and cook a bit longer on each side, until the cheese is melted. Serve warm. The same can be done with pesto and mozzarella or other fillings of choice.
4. Unused crepes can easily be stored wrapped in the fridge for a couple of days, or frozen (layer between wax paper and place in a plastic bag) for several months.
Makes 10-20 crepes, depending on size (mine were large, so I only got 10).
(Adapted from David Lebovitz)