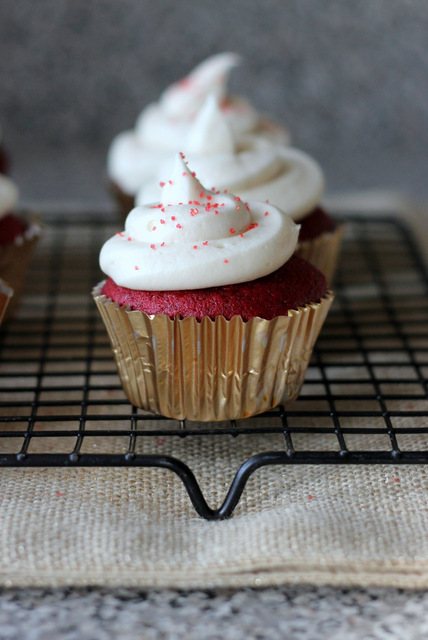 This was my Valentine's treat to myself. And Dustin and Clara. But I never know for sure if Dustin will like a dessert I make, unless it's chocolate chip cookies or  a brownie without nuts or frosting. He's picky about his cake, can't handle anything too rich or chocolatey (there is no such thing), and claims to dislike any dessert tainted with fruit, raisins, or coconut. Except that he usually eats them anyway. I don't know what to believe so I continue baking what I please and just deal with the occasional complaints. Clara will eat anything sweet. Despite years of suggesting he learn to cook, bake, make anything, Dustin is still lost in the kitchen. So if I want a homemade holiday treat (or any meal, for that matter), I have to make it myself. I'll be baking my own birthday cake next week. I've done so almost every year since we've been married- except for last year when we picked up german chocolate cupcakes from a local bakery (which are my favorite, Dustin can't stand the frosting).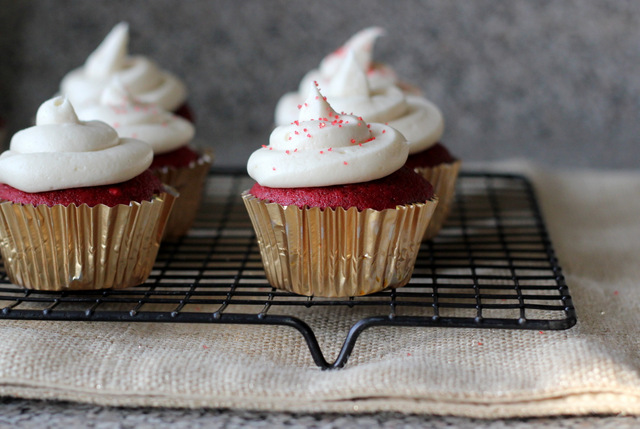 These red velvet cupcakes were approved by every member of the family. It was my first red velvet cake (I've made a whoopie pie version before) and needn't look further. The cupcakes were soft and fluffy and not at all dry. And I could have eaten a whole bowl of the cream cheese frosting. It would be a great compliment to so many cakes- carrot, spice, hummingbird, chocolate. But let's stop talking about cake. I'm suddenly very hungry.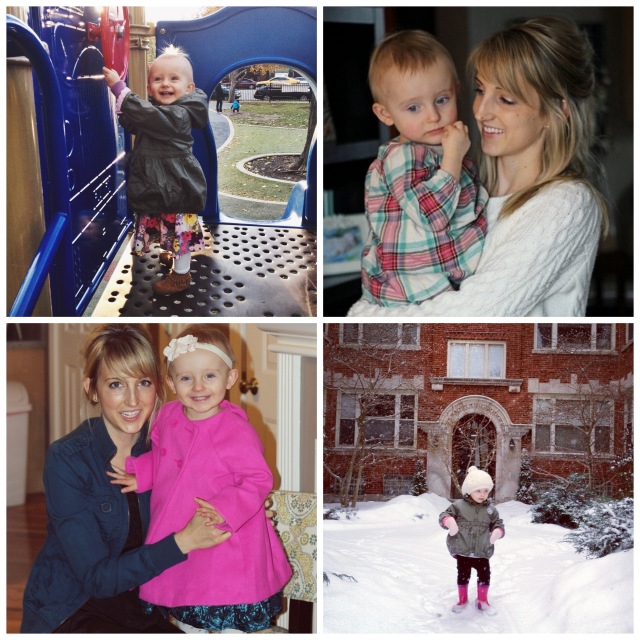 I realized I haven't posted any photos of Clara (or myself) on here in a very long time. She's no longer a baby and perhaps some of you would like to see us once and a while. Here a few shots from my private Instagram feed. Clara is 2 months shy of 2 and talks like she's grown up already.
Red Velvet Cupcakes with Cream Cheese Frosting
INGREDIENTS
Red Velvet Cupcakes:
4 Tbsp. unsalted butter, at room temperature
3/4 cup sugar
1 egg
2 1/2 Tbsp. unsweetened cocoa powder
2 Tbsp. red food coloring
1/2 tsp. pure vanilla extract
1/2 cup buttermilk
1 cup + 2 Tbsp. all-purpose flour
1/2 tsp. salt
1/2 tsp. baking soda
1 1/2 tsp. distilled white vinegar
Cream Cheese Frosting:
4 oz. butter, at room temperature
4 oz. cream cheese, at room temperature
2 1/2 cups powdered sugar
2 tsp. pure vanilla extract
scant 1/4 tsp. ground cinnamon (optional)
DIRECTIONS
1. Preheat oven to 350 F. Line a 12-cup muffin/cupcake pan with liners.
2. In a large bowl with an electric mixer, cream the butter and sugar until light and fluffy, about 3 minutes. Turn the mixer to high and add the egg. Beat until well incorporated, scraping down the sides of the bowl if necessary.
3. In a separate small bowl, mix together the cocoa powder, vanilla extract, and red food coloring to make a thick paste. Add to the batter and mix on medium speed until well combined, stopping the mixer to scrape down the sides of the bowl if necessary.
4. Reduce the mixer speed to low and add half of the buttermilk. Add half of the flour and mix until combined. Scrape the bowl if necessary and add the remaining buttermilk and flour. Beat on high until smooth. Reduce the mixer speed to low and add the salt, baking soda, and vinegar. Turn to high and beat for another couple minutes until completely smooth.
5. Divide the batter evenly between the cupcake liners and bake for 15-20 minutes, until a toothpick inserted into the center of a muffin comes out clean. Cool for several minutes in the pan before removing the cupcakes to a wire rack to cool completely before frosting.
6. To make the frosting, beat or whisk butter and cream cheese in a large bowl with an electric mixer on medium-high speed for 5 minutes. Reduce the speed to low and slowly add the powdered sugar until well incorporated. Add the vanilla and cinnamon (if using) and mix to combine. Increase the speed to medium-high and whip for a few more minutes until the frosting is light and fluffy, scraping down the sides of the bowl if necessary.
Makes 12 cupcakes and more than enough frosting (recipe and frosting can be doubled to make an 8 or 9-inch layer cake).
(Adapted from Brown Eyed Baker and Joy the Baker)