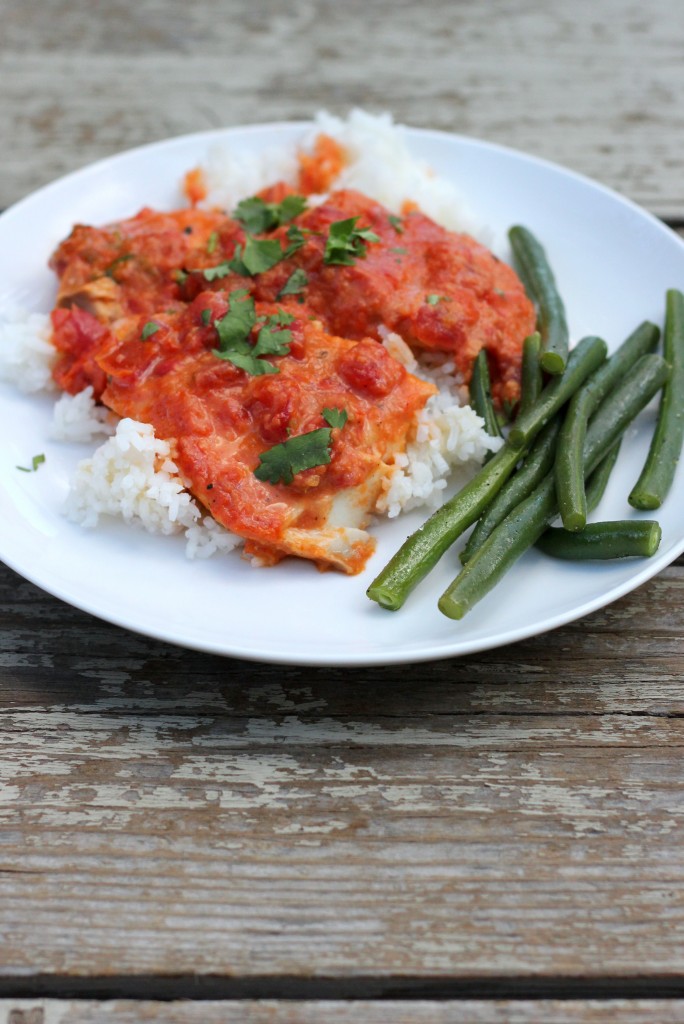 I'm finally back with a recipe! And now coming to you from Colorado! The last few months of moving and traveling and new everything have exhausted me. And I've been cooking, but just not in the mood to blog. I hope to be back more regularly. I have a few recipes I found and fell in love with over the last few months that deserve attention here. So here we go…
In Colorado Springs we're at an elevation of ~7000 feet so the high altitude tends to screw up recipes. Luckily, cooking is mostly the same. Water takes longer to boil and foods dries out quicker and can take longer to cook. But that's about it. Baking is another story though and I'll go into more detail on the few tricks I've learned as I share future recipes. (Although I've yet to bake a cake. And my first batch of cookies was a disaster. I'm making progress- slowly.)
This dinner was an easy success. I had no idea what "puxa vida" meant. The original source claimed it was Brazilian. So I asked my husband (who spent 2 years in Brazil on a mission) what it means and he translated: "Holy cow!" So there you have it. Holy Cow Tilapia! Weird name. But worthy of the excitement as this is some delicious fish.
A few notes: First, stick as close as you can to the original ingredient list. Use fire-roasted tomatoes and full-fat coconut milk and fresh lime juice, etc. if you want this to turn out as wonderful and flavorful as expected. Second, this recipe serves a ton. I halved it and it fed the 3 of us twice! And, last I upped the baking temperature which resulted in half the cooking time. No reason to wait twice as long for your dinner. Enjoy!
Puxa Vida Tilapia
INGREDIENTS
1 red bell pepper
1/2 onion, chopped
1 jalapeno, seeds removed
5 cloves garlic
1 Tbsp. olive oil
1 (13.5 oz.) can coconut milk
2 (15 oz.) cans fire roasted crushed tomatoes
2 Tbsp. honey
juice of 1 lime
2 lbs. tilapia
salt and freshly ground black pepper
1/2 cup fresh cilantro, chopped, for serving
brown or white rice, cooked for serving
DIRECTIONS
1. Preheat oven to 400 F.. Finely chop the red bell pepper, onion, jalapeno, and garlic in a food processor (or by hand). Heat the olive oil in a large pan over medium heat and cook the chopped vegetable mixture in the oil until softened, about 4-5 minutes. Add the coconut milk, diced tomatoes, and honey to the mixture. Bring sauce to a boil, then reduce heat and allow the sauce to simmer until it thickens, about 8-10 minutes. Add lime juice to the sauce and remove from heat. Season with salt and freshly ground black pepper, to taste.
2. Place the tilapia in a deep baking dish. Season with salt and freshly ground black pepper. Pour the sauce over the fish, making sure it's all well coated. Bake in preheated oven for about 20 minutes, or until the fish flakes easily when pulled with a fork. Serve over rice. Garnish with chopped cilantro.
Serves 8.
(Adapted from Cheeky Kitchen)