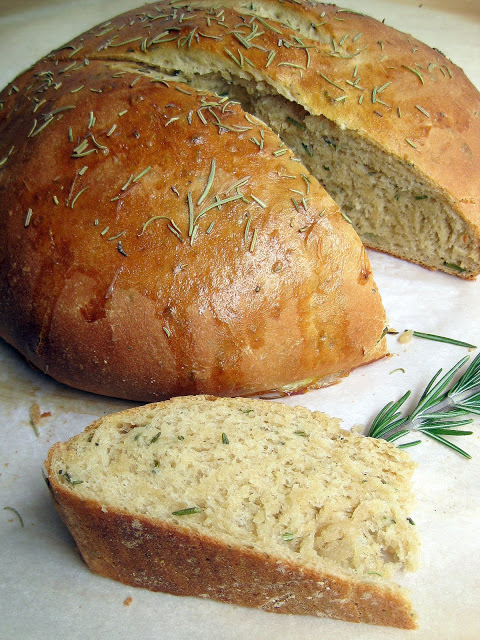 Feeling sick is terrible. And especially inconvenient over the weekend you were planning to try a pile of new recipes because you start work on Monday morning and might not have so much free time ever again. But instead you're spending your last valuable hours comfortlessly rotating between the couch, the futon, the floor, the bed- everywhere but the kitchen. Up half the night watching episodes of The Kennedy's (thank goodness for the DVR in your time of need). Because you've got the aches and chills and just the thought of food makes you feel queasy. Not cool.
Maybe I should be more concerned about recovering in time to make it to work tomorrow instead of what I'm not eating. It crossed my mind, but with my luck I'll be perfectly recovered by 6 am in the morning and left frustrated that my weekend plans (cooking, baking, and ice cream-making) were thwarted. Actually, ice cream is the only thing that sounds appealing at all right now. That one might still happen.
On a much cheerier note, back when I was feeling more like myself (hearty appetite in-tact), I baked this wondrous loaf of rosemary bread. I was inspired by my sisters' (yes, plural- they're twins) roommate, Laura, who made something similar while I was a guest inhabiting their couch. (I've clocked a lot of nights on the couch lately it seems.) While I managed to get a peek at her recipe, I was foolish enough not to write it down. So when I arrived home with the urgency to bake my own version of the bread, I sought advice from a second recipe source. The main tinkering I did was to incorporate whole wheat flour and to use fresh rosemary instead of dried (either works fine). I was very happy with the result- a loaf so flavorful that it needs no accompaniment. The rosemary is prominent but not overwhelming. And while this bread is best enjoyed warm out of the oven, it can be frozen and reheated later.
Rosemary Olive Oil Bread
INGREDIENTS
1 cup warm water (100-110 F)
1 Tbsp. organic cane sugar
2 tsp. active dry yeast
1 tsp. salt
2 Tbsp. fresh rosemary, chopped (or 2 tsp. dried)
1/4 tsp. Italian seasoning (or pinch of each ground garlic, dried oregano, and dried basil)
1/4 tsp. freshly ground black pepper
2 Tbsp. extra virgin olive oil
1 1/2 cups white whole wheat flour
1/2 cup bread flour + extra for kneading
1 egg, whisked + 1 Tbsp. water, for egg wash
dried rosemary, for sprinkling
DIRECTIONS
1. In a large bowl, combine the warm water, sugar, and yeast. Let sit 10 minutes to proof.
2. Stir in the salt, rosemary, seasonings, olive oil, and whole wheat flour. Add the bread flour and stir until the dough forms a ball. Knead on a lightly floured surface for about 5 minutes, adding more flour as necessary to prevent sticking, until smooth.
3. Place the dough in a lightly greased bowl; cover; and let rise until doubled in size, about1 hour.
4. Punch down the dough and form it into a round loaf. Place it on a cornmeal dusted pizza peel or parchment paper; cover; and let rise until doubled in size, about 45 minutes.
5. Meanwhile, preheat oven (and pizza stone) to 400 F. Once the dough has risen, gently brush the top with egg wash and sprinkle with dried rosemary.
6. Bake on preheated stone for 20-25 minutes until the top is golden brown and sounds hollow when tapped.
Makes 1 round loaf.
(Adapted from Laura A. and All Recipes)